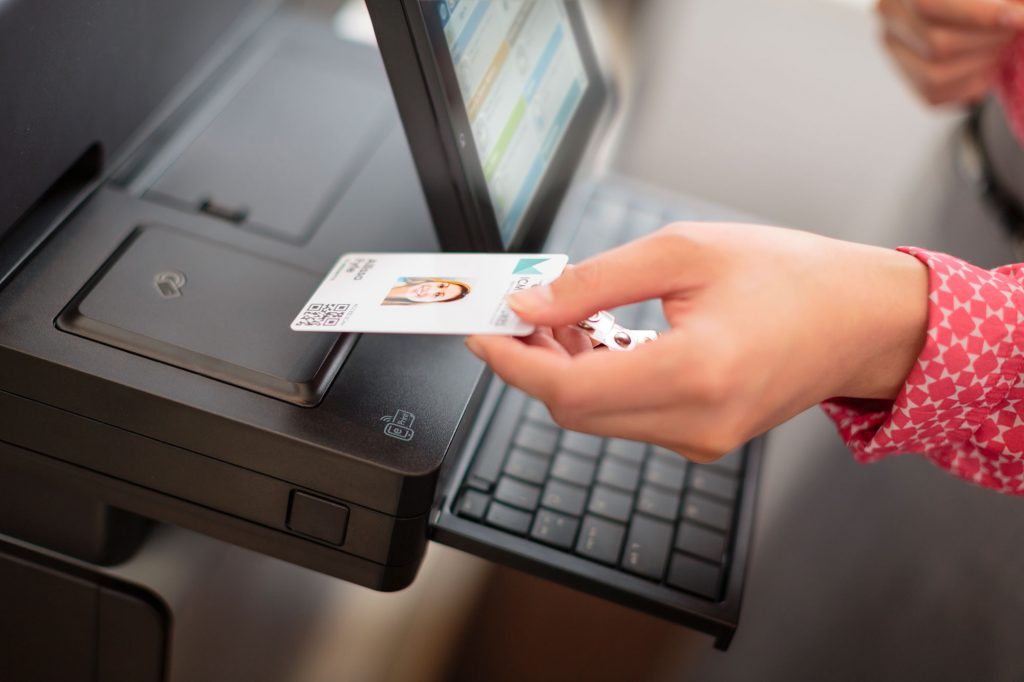 Since the way we work is continuing to evolve, security is becoming a big concern. Because of our increasing reliance on electronic devices like phones and tablets. Keeping our personal information secure can become harder.
Your Biggest Security Threat May Be Your Printer
When one thinks of "security breach" we often picture information going out over an unsecured wifi connection, but in reality your unsecured printers pose the biggest risk. A surprisingly 90 percent of businesses have suffered security breaches because of unsecured printing.
Increase Security While Cutting Your Costs
A way to prevent security breaches is through print-on-demand. It ensures that the multifunction printer (MFP) only releases documents when the person who sent the print job is there for validation with a PIN code or card swipe. Best of all, you'll solve cost and security problems with one simple move.
Safe, Efficient and Easy?
Most MFPs today have secure print features that are simple to use and simple to understand. The secure print features are usually automatically activated in the driver when you send the job to print.
The security features are especially useful when handling documents that include sensitive information, like credit card numbers, social security numbers, confidential work product, or medical information. It will also keep any wandering eyes from reading your documents. This is a great way to safeguard your documents and keep them from walking away in the hands of someone else.
There are many ways to secure your printer today. Whether it is through a printers personal security feature or through a security manager. Here at Lasercare we work with HP to prevent any security breaches through HP JetAdvantage Security Manager. To learn more: http://www.lasercare.com/solutions/security-solutions.php
For additional information, or to inquire about scheduling a free managed print solutions assessment for your organization, please contact sales@lasercare.com, or call us today at 1-800-LASER-20.